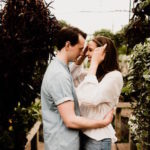 ©2006 Susan Noyes Anderson

image by Jacob Slu on Unsplash
You say your face is not quite right.
Your haircut is all wrong.
Your chin goes in. Your jaw goes out.
Your nose is far too long.
You say you're on the skinny side
and on the tall side, too.
I say I wouldn't change a thing.
It all looks good on you!