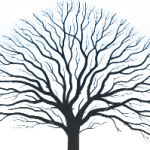 Susan Noyes Anderson Poems

Welcome to this collection of 525 original poems by Susan Noyes Anderson.

JUST CLICK THE CATEGORY THAT SUITS YOU (BELOW) OR USE THE PULL-DOWN MENU ("POEMS," ABOVE). IT'S ALL HERE…SERIOUS, SENSITIVE, SMART, SILLY, OR TONGUE-IN-CHEEK…A POEM FOR EVERYONE!

Thanks for your visit. If you like what you see, come back often, as I will be adding poems to the site on an ongoing basis.

I'd love to hear your comments.

You are free to use these poems under certain conditions

All poetry on this site is written by Susan Noyes Anderson. Poems printed herein may be used entirely free of charge, for non-commercial purposes only, provided that I have been notified by e-mail and that the copyright information is clearly visible on ALL copies as shown. Again, my name should be listed as Susan Noyes Anderson, not Susan Anderson. Please be sure to retain exact formatting and line breaks. Authors, publishers, composers and other artists, etc. must contact me personally for specific permissions. Content written by Susan Anderson.