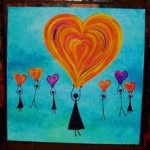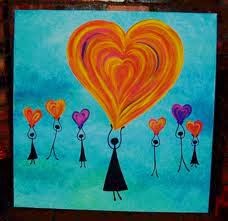 Welcome to Susan Noyes Anderson Poems. I hope you enjoy your visit. 425 of my original poems are available here for free, non-commercial use only. Find the one you want in five ways: (1) click on a topic photo on the home page, (2) select a subject category in the left side bar, (3) take advantage of the pull-down menu under this heading (Poems), (4) use the Poem Tags in the right sidebar (excellent!), or (5) use the search feature in the upper left corner (for what it's worth).
Once you click the subject you want, you will land on a page that lets you scroll through a list of relevant poems. Each title includes the first 4-6 lines for a quick scan to see if that poem is going to fit the bill. If it does, just click "continue reading" to arrive at the full poem. Et voila! Whether you are looking for Children's Poems, General-Literary Poems, Holiday Poems (including Christmas, Easter, Thanksgiving and others), Funny Poems, LDS (Mormon) Poems, Poems About Christ, Life Lessons Poems, Love Poems, Nature Poems, Patriotic Poems or Spiritual Poems, you are likely to find what you're looking for right here. Be sure to read the "Related Poems" at the bottom of each poem to enhance and fine-tune your search.
I add poetry frequently, so please visit often. Those wishing to use my work for non-profit reasons need only request permission, being sure to include all copyright information on every copy made. Any websites that wish to use my work are expected to list all copyright information and link back to this site. If you wish to use a poem for commercial reasons, you must email me at grannysueo3@aol.com to agree on a fee and create a contract.
Thanks for stopping by.
content written by Susan Anderson
copyrighted as Susan Noyes Anderson