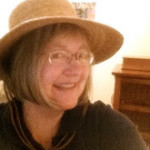 by Susan Anderson
copyrighted as Susan NOYES Anderson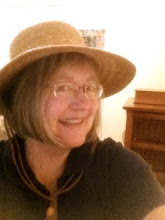 Susan Noyes Anderson is the author of At the End of Your Rope, There's Hope, Deseret Book, ©1997; Awaken Your Spiritual Power: The Fairy Godmother Isn't Coming!, Karisma Press, ©1999; and His Children (poetry only, photos are by Anita Schiller), Vantage Point Press, ©2003.
She has also published numerous articles, poems, and stories in various magazines, anthologies and online publications. Susan graduated from the University of Utah and did postgraduate work in marriage, family and child counseling at California State University Northridge. Active in community affairs, she has worked as a counselor specializing in individual and family therapy.
Susan Anderson is a member of the Church of Jesus Christ of Latter-day Saints and has enjoyed serving in the Relief Society, Young Women, and Primary stake and ward organizations. Her favorite assignment has been supporting her husband as bishop of a Young Single Adult ward. She has also taught Institute at the local college. Susan and her husband reside in California and are the parents of four and grandparents of five children.
CONTACT SUSAN BY EMAIL

Google+
Visit us on Google+