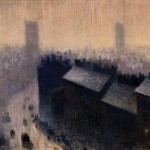 ©2016 Susan Noyes Anderson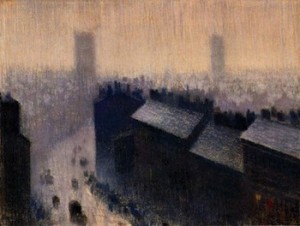 image by Adolphe Valette
I went to England once.
London, not Manchester.
Rained cold, a bit sideways.
Dark, dreadful, dingy.
Under the weather.
I ran watered streets.
Unbooted, blithely undone.
Up, down, willy nilly.
Slowed through Piccadilly.
Magic.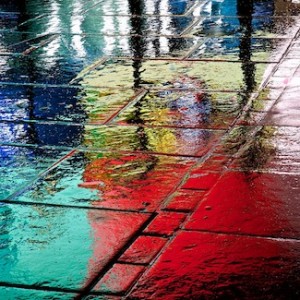 image by Steve Lavelle 2015
Born in Saint-Etienne, France, Adolphe Valette lived and painted in 20th century Manchester. He was not well-known, probably because he had little or no interest in personal recognition. Clearly, the pursuit of fame was not a motivating factor in his art. As a result, even today he does not receive the attention he deserves. Much of his work consists of gritty scenes of Manchester, an industrial city in England. "He really deserves wider recognition," says art curator Cecilia Lyon. "In his paintings of Manchester he really caught the dynamism, the atmosphere, the pollution, the industry – there is everything in these paintings." Valette taught impressionism at the Muncipal School of Art, and one of his students was LS Lowry. His work has great merit, and I hope you enjoy this example.
Tags: art, London, Piccadilly, rain