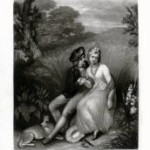 ©1992 Susan Noyes Anderson, Infinity Limited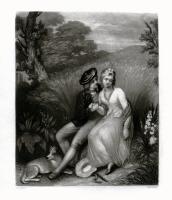 I speak to you of love
but words are vain,
like music played so oft
it loses charm.

Written, recited, sung,
words they remain;
words only, with no power
to bless or harm.

But I must speak them
or I live a lie;
and I will watch your eyes
as you reply.
∞§∞
Is there anything more difficult than taking a leap of faith and expressing your love to another for the first time, knowing full well that your love might not be returned? Finding words adequate to explain how you feel is never an easy matter, and the eyes always speak a little more eloquently. They are also the best mirror of truth.