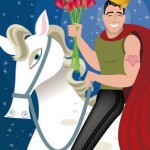 Prince Charming and Other Myths
©2010 Susan Noyes Anderson (poem only)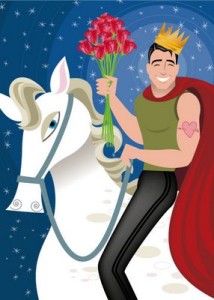 If all your world is painted blue,
Then no one else can change your view.
No pretty words or handsome face
Will make your world a brighter place.
It's you who lives behind those eyes,
And so it should be no surprise
That only you can change the way
You look at life from day to day.
The answers are inside of you.
Don't kid yourself. It's time you knew.
No other person, groom or bride,
Can change the way you feel inside.
And that's okay. It's not alarming.
It doesn't mean there's no Prince Charming.
It only means he's no magician,
And fixing you is not his mission.
Married or not, alone or two…
Your happiness is up to you.