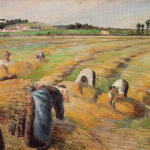 ©1993 Susan Noyes Anderson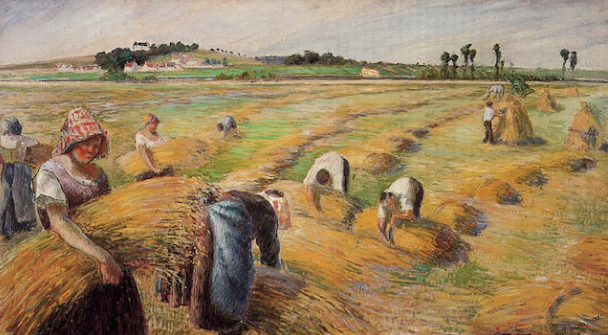 Image by Camille Pissarro – The Harvest
Our great grandparents knew about the harvest:
the months of labor gathered in with care…
the gratitude for every hard-earned blessing…
the love for home and hearth…the need to share.
They somehow understood, with true thanksgiving,
the beauty in the sowing they had done;
and when the season ended, in their reaping,
they sensed another cycle had begun.
For growing is the purpose of creation;
we are but branches on our Savior's vine.
The choice is ours; His table's set before us…
What will we offer Him, come harvest time?
Tags: Autumn, Christ, family, gratitude, great-grandparents, growth, harvest, home, seasons, thanksgiving