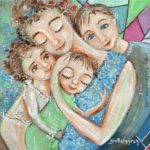 ©2021 Susan Noyes Anderson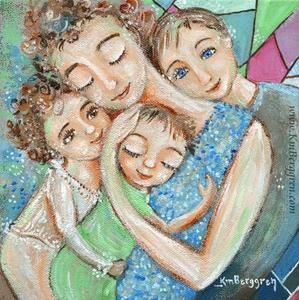 image used with permission from KmBerggren
Always hold your people close.
Don't let them stray too far.
Bear them within, as a reminder
who you really are.
Life nudges us this way and that,
propels us to and fro.
With so much change, it's not uncommon
to get lost, you know.
So when you feel like one adrift,
recall this saving grace:
Nothing will bring you home like those
your heart has held in place.
The ties of love are powerful,
sweet anchors to the soul.
Wrap grateful arms around your people.
Let them keep you whole.
∞§∞
If this poem resonates with you, you might also relate to Anthem of Ancestry.
Tags: being centered, connecton, families, family bonding, family ties, friendship, heritage, KmBerggren, love at home, staying grounded, strength