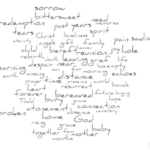 ©2020 Susan Noyes Anderson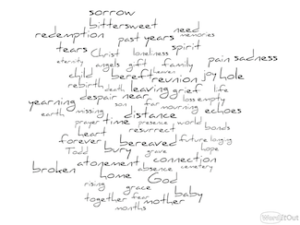 A million words would
never bring you back.
I know, for I have said
them all and more.
I call you in my mind,
greet you in dreams,
pen you in poems that leak
from every pore.
They march out the front door,
sneak out the back one,
slip from windows on
bedsheets, deftly tied.
I do not slide the bolts
nor lock the shutters,
wary of stanzas
trapping me inside.
Still, I won't send words
packing. They are mine.
Imperfect words, and yet
I hold them dear.
Ethereal as stars, they
have not raised you,
just hooked me on their power
to draw you near.
If this poem resonates with you, you may enjoy reading The Summons.
Tags: bereavement, child loss, death, death of a child, grief, healing, longing, poems, self-expression, words