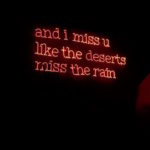 ©2021 Susan Noyes Anderson

image by Zeynap Emecikli on Unsplash
I wasn't blind to them;
I saw your flaws.
But greatness was the thing that held my eye.
You were that guy, the one
who makes moms proud.
And so I was    and loud about it, too.
Those eyes, gray-blue with
knowing all you knew.
An old soul from the moment of your birth.
Too brief, your turn on earth
and then, goodbye.
Most days, I cry. Sometimes, that calls you home.
As does a poem.
∞§∞
If this poem resonates with you, you might also relate to "Love from Heaven" and "A Slice of Joy."
Tags: child loss, death, grief, memories, missing a lost child, spiritual connection after death