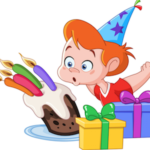 ©1995 Susan Noyes Anderson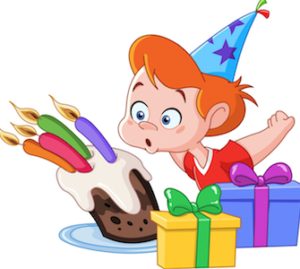 I'm glad my birthday's finally here.
I've waited for it one whole year.
Day after day moved slow as sludge.
Week after week, time wouldn't budge.
One month felt more like two or three
until the big day came, but GEE––
Now that my party's here at last,
why must the hours fly by so fast?
∞§∞
How does time move so slowly at one time and so quickly at another? When we are young, we look forward to our birthdays. When we get older, we may not be quite so excited about them. The way we feel about birthdays changes our perception of how quickly time is passing.
SaveSave
SaveSave
SaveSave