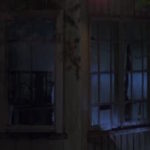 Weathering: Seasons of Adversity
©2017 Susan Noyes Anderson
Tonight the lights blew out on me
at 12:06 AM.
The darkness swept in like the sea;
the power's out again.
August is winning; too much heat
demands too much A/C.
This summer, I am wilting: leaf
and petal, fruit and tree.
Even my trunk is drooping; all
the bark is wearing thin.
I stand, but I am stooping; Fall
is bearing an ill wind.
Life seasons seem relentless now.
Will Winter freeze my roots?
Or will Spring leave me forced to plow
through floods with weighted boots?
A whirring sound, a flash of light.
The brown-out ends at last.
My house is going to be alright,
but me? I'm fading fast.
"Life is defined by times and seasons."
– Lailah Gifty Akita
"And you would accept the seasons of your heart just as you have always accepted that seasons pass over your fields, and you would watch with serenity through the winters of your grief." – Kahlil Gibran
"Autumn to winter, winter into spring, spring into summer, summer into fall…So rolls the changing year, and so we change…motion so swift we know not that we move." – Dinah Maria Murlock