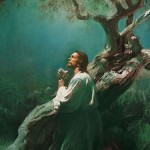 ©2017 Susan Noyes Anderson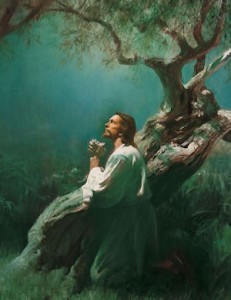 image from churchofjesuschrist.org
The Savior in Gethsemane
consumed our sins on bended knee,
took every sorrow, every loss
and broke them on the rough-hewn cross.
Christ sealed His gift in grief and pain,
renewed each heart in sacred rain
of Living Water, lifeblood spilled.
The ransom, paid. The law, fulfilled.
His temples pierced by thorny crown,
he laid His tortured body down.
The sacred flesh, abused and torn,
roused heaven and earth to weep, to mourn.
The tomb received Him as her own;
disciples wavered, left alone,
forgetting promises profound:
The ties of death would be unbound.
For Christ the Lord atoned for all;
no grave could hold Him, nor forestall
the blessings of eternity.
He lived! He lives! to set men free.
A Brother gave Himself in love.
The risen Lord now waits above.
What will we give? May our lives be
reflections of His charity.
∞§∞
"And now, after the many testimonies which have been given of Him, this is the testimony, last of all, which we give of Him: That he lives!" 
–D&C 76:22
A beautiful testimony of Christ:
"And now, as pertaining to this perfect atonement, wrought by the shedding of the blood of God––I testify that it took place in Gethsemane and at Golgotha, and as pertaining to Jesus Christ, I testify that he is the Son of the Living God and was crucified for the sins of the world. He is our Lord, our God, and our King. This I know of myself independent of any other person. I am one of His witnesses, and in a coming day I shall feel the nail marks in His hands and in His feet and shall wet His feet with my tears. But I shall not know any better then than I know now that He is God's Almighty Son, that He is our Savior and Redeemer, and that salvation comes in and through His atoning blood and in no other way."
– Bruce R. McConkie
Tags: atonement, Christ, Easter, resurrection