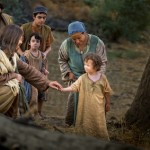 A Little Child Shall Lead
©2015 Susan Noyes Anderson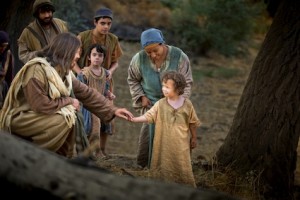 image by LDS Church
Who knows and loves the Savior more
than a believing child?
His faith is fresh and innocent;
her spirit, meek and mild.
So recently departed from
the reach of heaven's arms,
a boy remembers well the One
whose loving presence warms.
A young girl understands, somehow,
whose hand will meet her need.
Small wonder we are told to follow
where a child shall lead.
2nd Nephi 30:12
∞§∞
"Can you imagine the joy our Heavenly Father must feel when we come to him with the tender faith of a little child and accept the love He has for each of us? He wants us to come to Him and has promised that He will be there to welcome us" (J. Thomas Fyans).
Tags: children, Christ, discipleship, faith, LDS