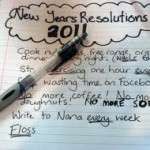 Resolution, Schmezolution
©2011 Susan Noyes Anderson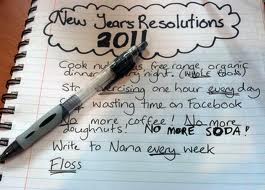 Resolution! Schmezolution!
This year, I'm resolved
to make no resolutions
because failure is involved.
No plans, no goals, no promises.
No journal, chart, or list.
No calendar that goes unstarred
for every day I've missed.
No weekly ruminations over
changes not achieved.
No self-defeating burials
of good intentions grieved.
No self-recrimination or
disparagement at all.
No personal experience
of how the mighty fall.
No feeling like a loser as
the year rolls to an end.
No starting fresh on New Year's Day
and trying to pretend.
>
'Cause this time WON'T be different.
Join my cause and face the facts.
The Resolution Revolution:
"Just give goals the axe."