©1991 Susan Noyes Anderson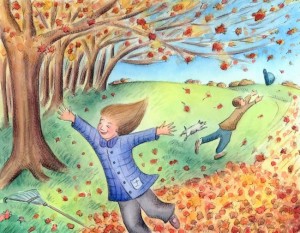 Sometimes on a windy day
I close my eyes and fly away.
I float with leaves upon the breeze,
then skitter around the lofty trees.

I hop and skip from yard to yard
and frolic down the boulevard;
until, at last, my journey through,
I find my way back home to you.

If you liked this poem, you might enjoy reading The Air Mattress.