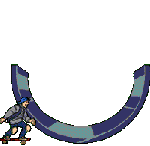 ©1991 Susan Noyes Anderson

My hero is the kind of guy
who hang glides upside down,
who skis on one ski, backwards,
and yells "Score!" when he falls down.
He's happy to be tackled by
a fullback twice his size;
and getting clipped is nothing short
of heaven, in his eyes.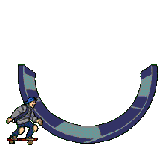 He parachutes from supersonic
jets, that's really true;
and always wants to walk the coals
when people barbeque.
My hero likes the kind of pitch
that whistles by your face;
sometimes he even leans in just
so he can take his base.
My hero is a stand-up guy,
but I do have one fear:
Who'll be my hero if my hero
bites the dust this year?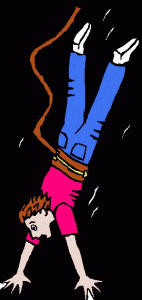 Let's face it; we all love a hero! But actually being one can prove more than a little bit risky.
If this poem makes you smile (and I hope it does), you will probably get a chuckle or two out of reading Potty Trainer. It will show you that there are more ways than one to be a hero. heehee.
Tags: baseball, brothers, children, daredevils, heroes, humor, risk takers, sports