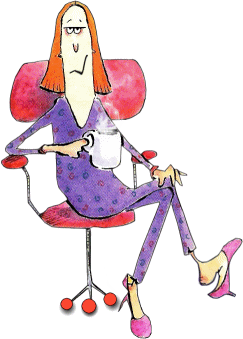 ©1996 Susan Noyes Anderson, Poetpourri (poem only)

I almost divorced my body
a couple of years ago.
Certainly, we were separated.
Irreconcilable differences.
Growing in different directions.
It, wider and older.
I, wiser and bolder.
(there was no consensus on this)
We got down to dividing
community property
and hit a snag.
Several, actually.
Limbs, lungs, kidneys,
ovaries, breasts––
Matched sets, all of them.
Not recommended for removal.
To be separated only in case
of medical emergency.
So we worked it out.
Cut each other some slack.
Rebonded. Rebounded.
Reached an understanding.
Made a commitment.
I take this body.
To have and to hold.
From this day forward.
As long as we both shall
Live.
It's not perfect, but
consider the alternative.
Tags: acceptance, aging, anger, humor, illness, loss, menopause, self esteem, willingness