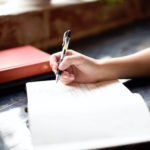 ©2022 Susan Noyes Anderson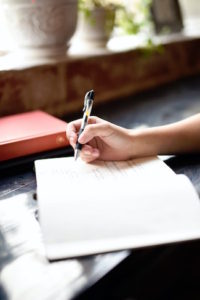 image by Hannah Olinger on Unsplash
I chart my course in life with words
that rise up like the northern star
and lead me, yet my words fall short
of lifting me to where you are.
I feel the right phrase draw you close
in certain moments, few and fleeting.
But the full verse oft escapes me,
both the message and the meaning.
Thus the mightiness of pen
falls to the sword of endless grief.
My heart is left to seek acceptance,
but I find no sure relief.
Instead, I tread familiar halls
made foreign by your absence there,
gathering three living children,
grieving one we could not spare.
I enter rooms and mourn your presence,
stolen from the family mix…
dine in restaurants you can't frequent,
party of five that should be six.
This is new ground; can I map it?
Will my words, my heart, come through?
Love wont let me down; I know it.
I will find my way to you.
∞§∞
If this poem resonated with you, you might also enjoy reading "Grief, the Bridge."
Tags: child loss, comfort, death, death of a hildc, grief, mourning, words, writing