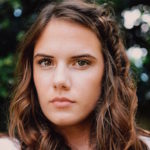 ©2005 Susan Noyes Anderson
image by Natalie Heathcoat on Unsplash
You say I'm "always right." Go get the rope!
Slap me in chains and throw away the key.
Charge me with leading you too forcefully,
your mind impelled up my unyielding slope
(not even time to scan your horoscope),
bowled over by the power that is me.
How rather omnipotent I must be
to move another so, against his will
and quite without design, perfect the skill
of bringing forth blameless impotency.
However do I do it? All must bow
in deference to the mighty sword I wield.
And yet, one question, if you will allow…
Are you excused? Did you not choose to yield?
SaveSave
Tags: accountabiiity, blaming, lovers quarrels, taking responsibility