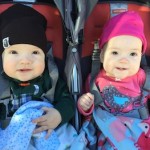 ©2016 Susan Noyes Anderson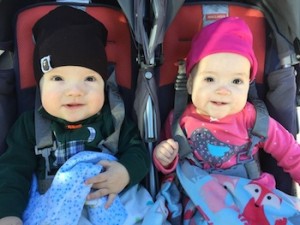 To love a child is bliss complete,
her feisty ways, his squishy feet,
his face alight, her brown eyes dancing,
a wave goodbye while backward glancing.
All these and more combine to feed
a grandma's heart with joy indeed.
 ∞§∞
Is there anything better than being a grandma? If so, I haven't found it!

Snips and snails and puppy dog tails. That's what little boys are made of.
Sugar and spice and all things nice. That's what little girls are made of.
I love you to the moon and back.
I love you in the morning and in the afternoon.
I love you in the evening and underneath the moon.