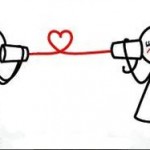 Don't Speak Dutch to an Englishman
©2015 Susan Noyes Anderson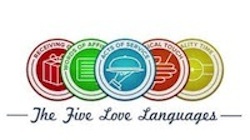 Don't speak Dutch to an Englishman
to tell him how you feel.
Use words that he can understand
to show your love is real.
Use actions he can understand
as well, not foreign deeds.
Make sure you spend your energy
on things he likes and needs.
"Love language" is whatever treatment
makes your sweetie swoon.
If you don't speak his language,
then you're singing the wrong tune.
You haven't learned his lingo yet?
Change that, or pay the price.
If you speak only in your own,
he might think you're not nice.
Maybe you treat him like a king
in ways that make you happy,
but if he doesn't take them in,
then both of you feel crappy.
So figure out what makes him tick.
Is touch the thing he loves?
Then give him hugs and kisses.
Hold his hand. Take off the gloves!
Or maybe acts of service are
the ones that make him smile.
Reorganize his sock drawer, honey.
Go the extra mile!
If words of affirmation are
the thing he's longing for,
then give him some! Ya love him, right?
So, compliment him more!
It really isn't all that hard
refilling someone's cup.
Just make sure you're not pouring Coke,
when he speaks 7-Up!
If his love lingo's getting gifts,
then wrap 'em up, girl. Go!
You needn't spend much money.
it's the thought that counts, ya know?
Sometimes what speaks the most to him
is time alone with you.
Who couldn't love that language? Bam!
One plus one makes two.
The trick is understanding how
to make your man's heart sing.
Pick up his mother tongue. Speak it!
He'll treat you like a queen.
Just don't forget it goes both ways.
Teach him your lingo too,
so when he treats you like a queen,
it feels like love to you.
We tend to speak the language
of our childhood the best,
but as we learn another's,
both our hearts are richly blessed.
Did parents speak to you in touch
but never affirmation?
Then speaking praise to others
might be one tough conversation!
That doesn't mean you can't succeed.
Excuses just won't cut it.
Love language opens up the door.
Make sure that you don't shut it!
It isn't easy, but it's worth it.
Let's make love, not war.
Old dogs can learn new tricks. It's true.
So what'cha waitin' for?
Love languages is where it's at.
Spend time, affirm, or touch…
Give gifts or serve, whatever fills
the other's cup means much.
And save your children future woes
by teaching them from scratch.
If they speak all five languages,
they'll be a perfect match!
Oh, by the way, this all applies
to other people, too.
So practice on the world at large.
They'll think the world of you!