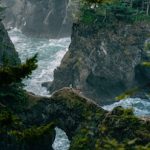 Exaltation: A Journey into Light
©2014 Susan Noyes Anderson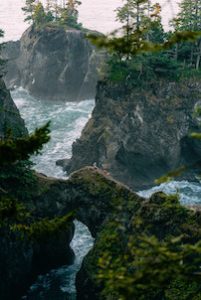 The road of life is rough and steep
with little ease along the way.
Some rivers cut and plunge so deep
they throw us back to yesterday.
We pick up things along the path
to carry with us as we go.
They weigh us down when times are hard
or lift us up and help us grow.
Quite often, we can see the light
that beckons from beyond the shade,
but other times the view is dark
and progress must be blindly made.
It matters not; the trail is marked
by twists and turns beyond control.
This is the journey all must take
to sanctify the human soul.
To bend, not break is our desire
and by His hand we will succeed.
A sacrifice was made, well made,
and God alone knows what we need.
In His own wisdom, we reside.
I would not thwart His will with mine.
And yet I cannot help but dream
of gentle stream, of soft sunshine.
Why must the storms come crashing through,
the waters roil and rise so high?
The jagged rock looms slick and sharp;
the thunder swallows up the sky.
And we are left to brave the night,
a night that stretches on and on.
The moon goes out; the stars fall down;
hope flickers, wanes, is nearly gone…
And then a spark…a glow…sunrise.
The day is won. The Master's grace
shall never yield to darkness, yet
He cedes to us our part, our place.
We lift the load, resume the journey.
Faith renewed, we carry on
with burnished hearts, the light in us
refined each time we wait for dawn.
His light refines our hearts to gold
as we, in faith, await the dawn.
"Arise, shine: for thy light is come,
and the glory of the Lord is risen upon thee."
Isaiah 60:1
Tags: adversity, Christ, exaltation, faith, growth, hope, life, nature, overcoming