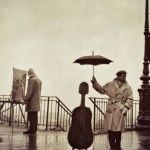 ©2014 Susan Noyes Anderson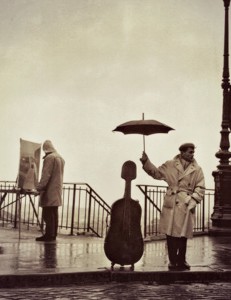 Image: Musician in the Rain by Robert Doisneau
on art and artists
Never keep your art too safe and warm;
it isn't right.
Abandon it to sleet and hale;
strip it in harsh sunlight.
Ignite in on an open flame.
Pierce it with jagged ice.
Beat it; break it; brand it.
Splay it raw, as sacrifice.
Seize pen or chisel, brush or bow,
but let creation be.
Art cannot move or breathe until
the artist sets it free.
Tags: art, creativity, music