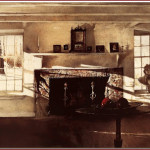 ©2012 Susan Noyes Anderson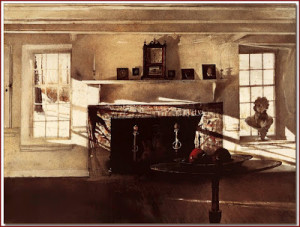 Image: Big Room by Andrew Wyeth
In the end, we left the room quite empty.
Cold, save for the errant ray
of day-old sun that filtered past the pane.
The brighter beams were gone or graying now.
Reprised in dust and shadow,
a sinking nod to joys that once had been.
But all was never lost, could not be lost.
Soft hints of sweetness lingered on the walls.
Distilled from cracks and faded spots of color,
where love and tears and memory remained.
I left a tray of fruit upon the table.
Summoned our childish voices once again.
Tags: art, family, home, life, loss, love, memories, nostalgia