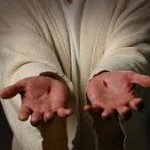 The Leavening Gift of Atonement
©2010 Susan Noyes Anderson (poem only)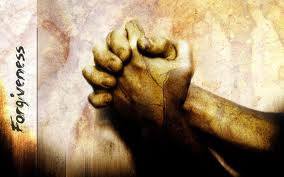 The gift is blood and sacrifice
to free us all from sin.
The prize is God's own kingdom,
ours to shun or enter in.
The path is treacherous and long
for trails of sin are crossed.
The change of heart is mighty,
and it comes at no small cost.
The Bread of Life is ours to taste;
no soul is forced to heaven,
but he who feasts upon such Bread
will rise up as new leaven:
Forgiven and forgiving,
seventy times seven.

Behold, I have graven thee upon the palms of my hands;  thy walls are continually before me.
Isaiah 49:16
"Then came Peter to him, and said, Lord, how oft shall my brother sin against me,
and I forgive him? till seven times? Jesus saith unto him, I say not unto thee,
Until seven times: but, Until seventy times seven."
Matthew 18:21-11

"Purge out therefore the old leaven, that ye may be a new lump, as ye are unleavened.
For even Christ our Passover is sacrificed for us."
1 Corinthians 5:7
"We ought to do better; we ought to become as leaven; we ought to become as a light
from which goodness and truth and beauty and virtue may spread across the world."
Gordon B. Hinckley 
Tags: atonement, Christ, Easter, forgiveness, repentance, sacrifice, sin