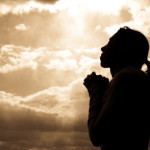 Of Spirit, Gifts, and Light
© 2010 Susan Noyes Anderson
As daughters of God, endowed with His essence,
our hope for the future is bright.
We come to this earth to receive of His fullness…
to grow and take on greater light.
His core is intelligence, spirit, and truth.
His glory is knowledge and power.
If we would aspire to the stature of Christ,
we must walk in His way every hour.
For, if we are worthy, the Father will grant
every gift exaltation demands.
But we must be stalwart and faithful and ready
to take those gifts into our hands…
To honor and keep them, to use them for good,
to be grateful, no matter the cost.
For woe unto us if we use them amiss
or ignore them until they are lost.
Our light must not hide under bushels. Our talents
should never be buried or stored.
And any who boast or misuse them for gain
have already seen their reward.
But those who exert them to do the Lord's work
will inherit the Spirit's own glow;
for just as the Spirit brings light, spirit gifts
shine the luster of Christ here below.
Those souls who possess them are added upon.
They become as the sun––that bright star!
Will the light of God's Son be illumining us,
when we kneel before Him at the bar?
∞§∞
"In the most basic sense, any increase in light that an individual experiences may be regarded as a spiritual gift––or a gift or free offering of the Spirit." – Lane Johnson, Ensign, December 1975, 46-47
"Let your light so shine before men that they may see your good works and glorify your Father, which is in heaven." – Matthew 5:16
Tags: Christ, discipleship, judgment day, light, obedience, power, salvation, spiritual gifts, talents