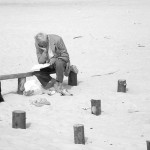 ©2003 Susan Noyes Anderson, His Children, Vantage Point Press
(the image is not taken from His Children)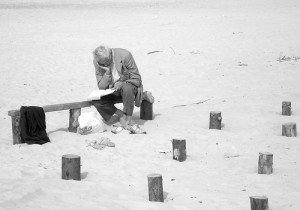 WANTED: one beautiful day at the shore;
a good log for sitting; an ocean to roar;
a paper for reading; a bit of a breeze;
a pair of bare feet (hold the sand, if you please);
some driftwood, some shells, and the smell of the sea.
Now cut me a deal. Did I hear you say FREE?!

∞§∞
"It is the sweet, simple things of life which are the real ones after all."
– Laura Ingalls Wilder
"If the sight of the blue skies fills you with joy, if a blade of grass springing up in the fields has power to move you, if the simple things of nature have a message that you understand; rejoice, for your soul is alive." – Eleonara Duse