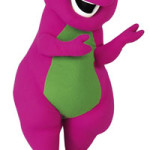 ©1991 Susan Noyes Anderson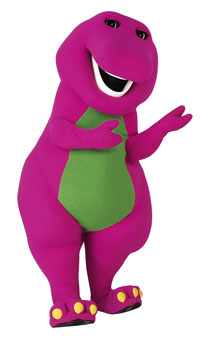 I like the brontosaurus
and tyrannosaurus rex.
The diplodocus thrills me
and eoraptors never vex.
A stegosaurus gets my vote,
edaphosaurus too.
Iguanodons and trachodons
could round out any zoo.
But when it comes to dinosaurs,
I have to make this call –
That purple one on TV
really drives me up the wall!