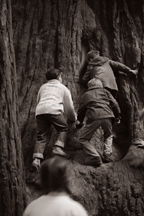 ©2003 Susan Noyes Anderson, His Children, Vantage Point Press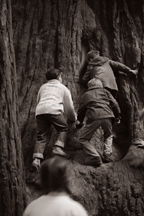 Photograph ©2003 Anita Schiller
When do men lose the urge to climb
and run to ground?
Where children see a peak sublime
the grown-ups look at rock and grime,
then shake their heads and turn around,
exchanging dreams for feet of clay.
Who gives up heights becomes earthbound.
Youth slips away
without a sound.
Tags: aging, dreams, faith, fear, goals, hope, overcoming, sadness