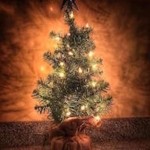 ©2017 Susan Noyes Anderson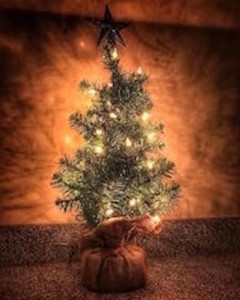 image by Anita Schiller Terry
At Christmas, simple things are best:
a family meal, a day of rest,
a sprig of holly on the tree,
a sweet noel, sung joyfully.
A cozy fire, a child at play
a tale of Santa on his sleigh,
a glowing candle burning bright,
reminder of one starlit night.
Hold fast to lovely things and true;
let peace on earth last all year through.
∞§∞
"He who has no Christmas in his heart will never find Christmas under a tree."
–Charlotte Carpenter
"Gifts of time and love are surely the basic ingredients of a truly merry Christmas."
–Peg Bracken
"The best of all gifts around any Christmas tree: the presence of a happy family all wrapped up in each other." –Burton Hillis